Steps to Import BMRAM Asset Calibration Data into TagNet
1.Map the BMRAM calibration export XLS to the TagNet Import XLS Layout, The steps to do this are included in the sample XLS.
2.Copy the formatted TagNet Calibration Import XLS into the Server folder path D:\TagNet\rfid\import\ as shown below. Note: this folder can be mapped as a network drive to avoid having to RDP into the TagNet Server.


3.Click the Event Subscription menu option as shown below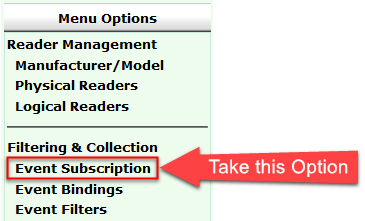 4.Select the Scheduled Task Option from the Dropdown menu


5.Locate the Import Assets Due Calibration task and click the Run option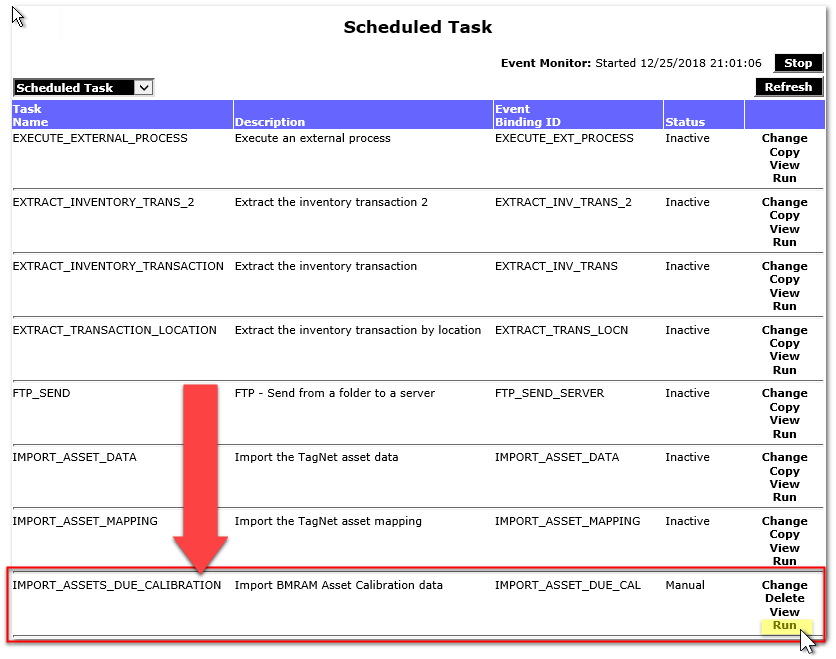 6.Now Check the Import audit file (CSV) in folder path D:\TagNet\rfid\import\Archive as shown below


7.Open the file and review the log, An ERROR will be logged if an Asset ID does not exist in TagNet when attempting to update Calibration data. This could be perfectly normal as the BMRAM calibration extract includes ALL assets and is not limited to just 'Portable' assets when imported to TagNet. Where an OK is shown this indicates the update to the given Asset ID was successful.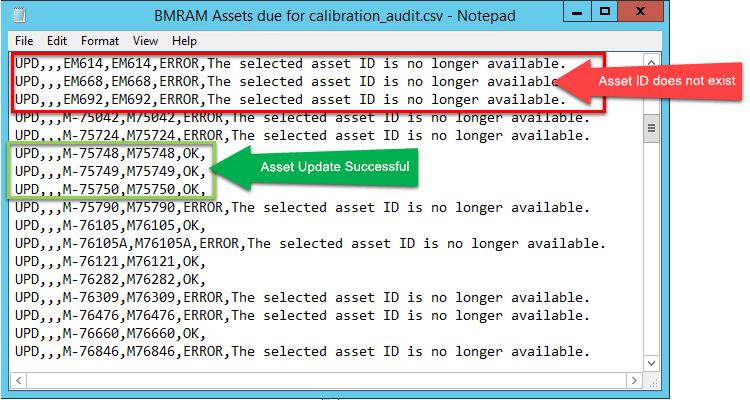 8.At this point the Calibration import workflow is complete!
---
Copyright © 2023 Stratum Global, Inc.