TagNet Mobile Introduction & Concepts
This section is intended to familiarize you with Stratum Global's Mobile RFID solution as part of the TagNet™ suite. TagNet Mobile (formally AssetTrack) is a series of modules that run on RFID enabled Android based handheld devices that leverage the TagNet Server Repository. This functionality ranges from basic object identification to full blown warehouse management and physical inventory. TagNet Mobile is being released in stages whereas Stage 1 includes the foundation as below:
•Resolving tags them to their Object Identifiers and data mappings
•Commissioning and Decommissioning Tags
•Moving tags between inventoriable locations
TagNet Mobile currently supports all Zebra RFID enabled platforms including the MC3300 series, TCXX with RFD8500 sled and the TC20 with RFD2000 sled.
Shown below is the navigation constructs of TagNet Mobile. The application fits between the Android Top tool bar and bottom footer as outlined below.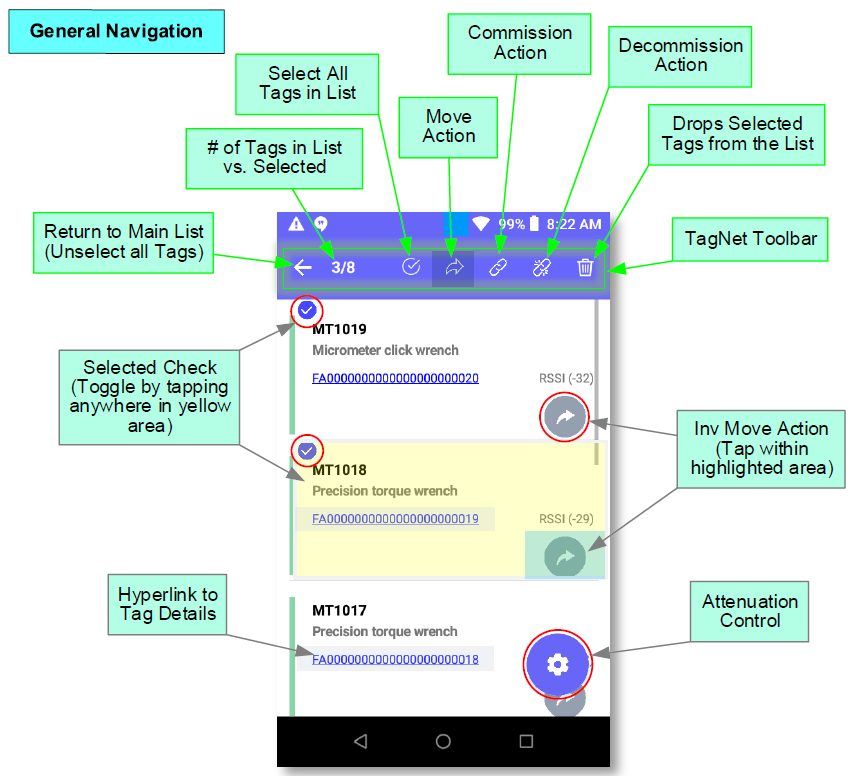 Shown below is the Sidebar menu of TagNet Mobile that can be displayed by a simple swipe motion to (from the left edge of screen to the right). This menu enables changing of various settings that control user preferences and behavior as well as the current default location for inventory mass moves.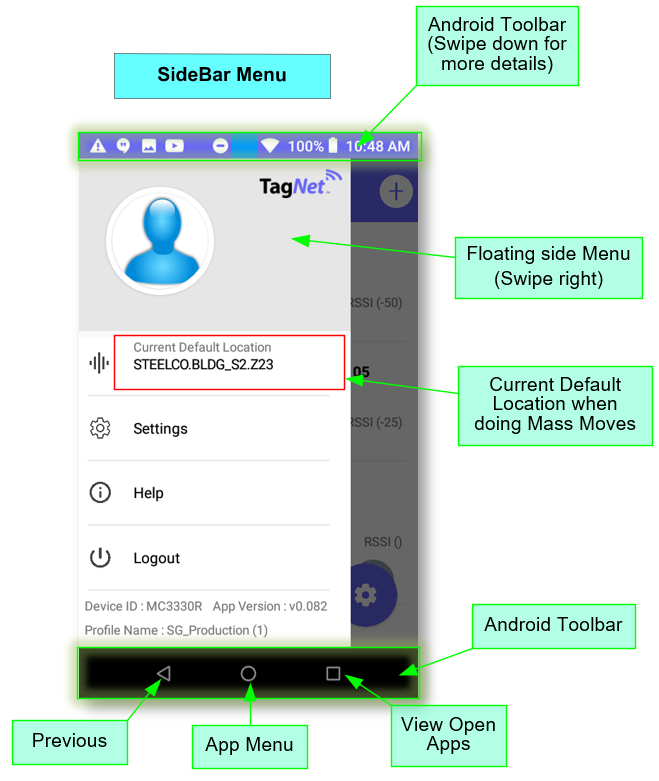 Shown below is a sample list of different Object Types that are supported by TagNet. The list entry (or row) of the resolved tag is color coded to to easily identify the different Objects types as indicated in the call outs.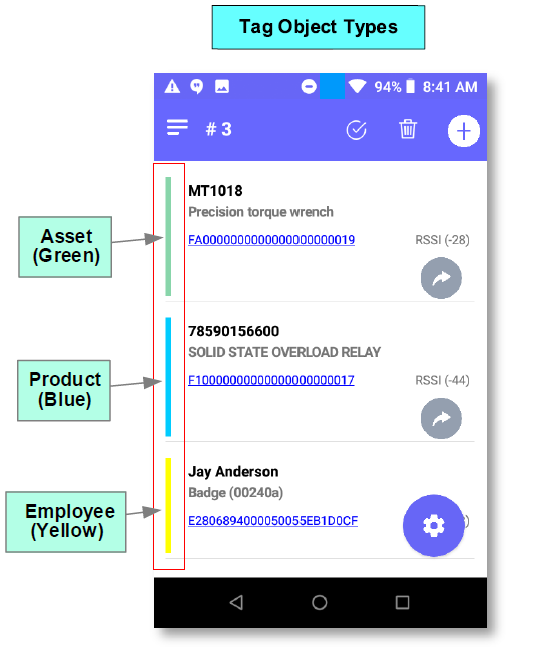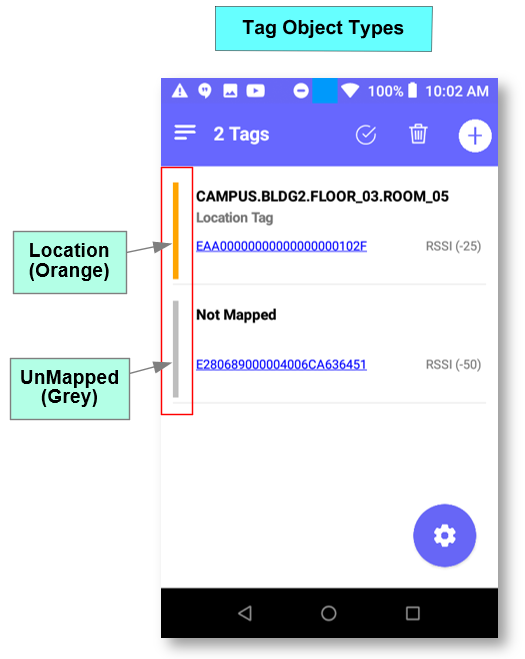 ---
Copyright © 2023 Stratum Global, Inc.