Code Table Maintenance
This is a universal function that can maintain both shipped code tables (such as company, trade, etc.) as well as User defined Object tables used in Inspection Reporting module. Shown below is the first step in selecting a code Table to work with.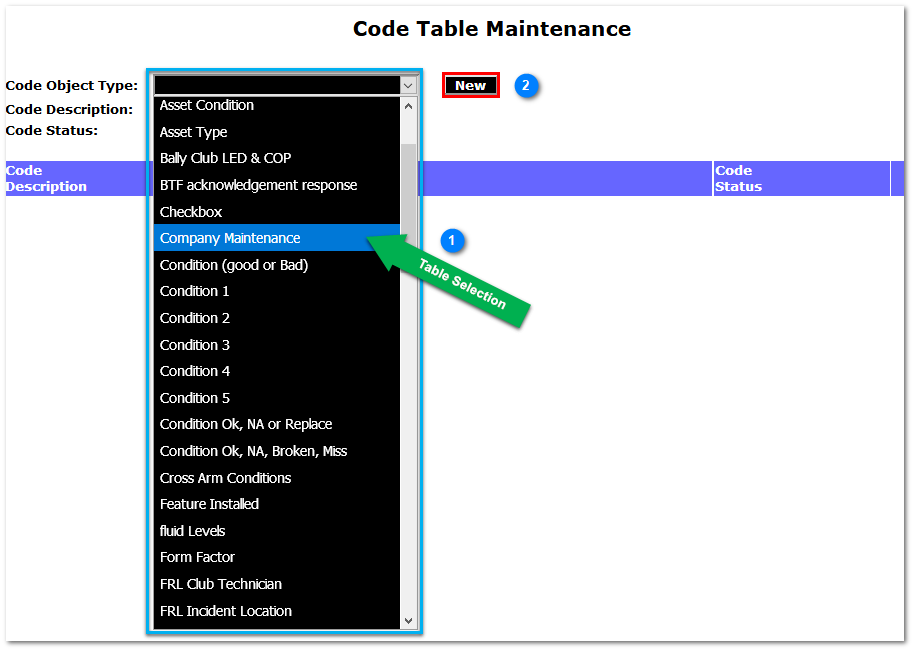 Maintaining Code Table Entries
Once a Code Table is selected, there are multiple actions that can be performed as shown below in next step.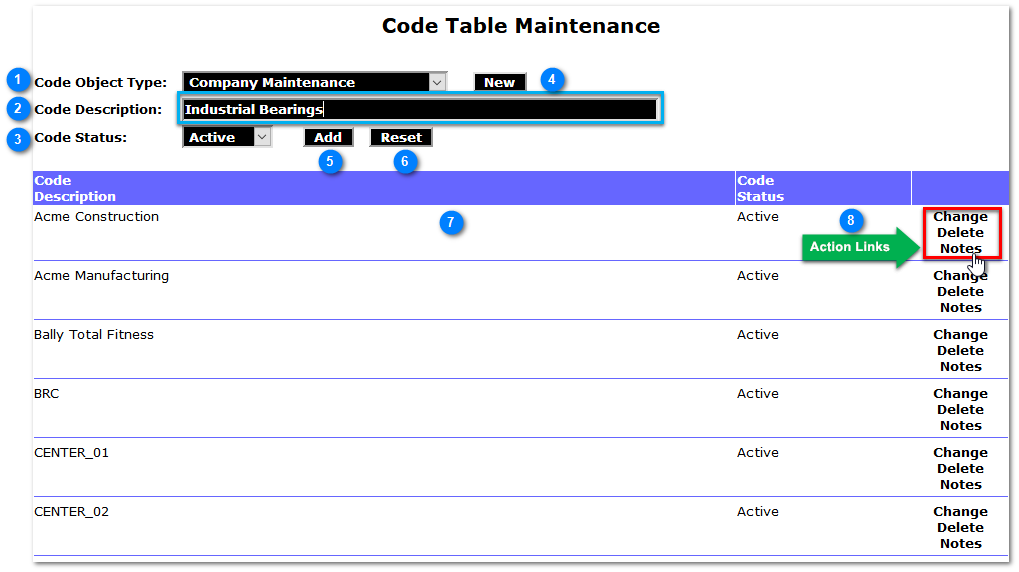 Code Description

The User defined Code value to either be added or changed for the Code Table selected above. Note: this also acts as the descriptor as well
Action Links

These hyper-links perform the following functions (click each one to jump to that section)
---
Copyright © 2023 Stratum Global, Inc.