Lot Status Maintenance
Different warehousing situations call for different levels of control of product. This module allows the user to create Lot Statuses that can be used to signify the usage status of a particular container. This status can be used to indicate the product is on hold, in quarantine, or any other organization specific state that may be needed.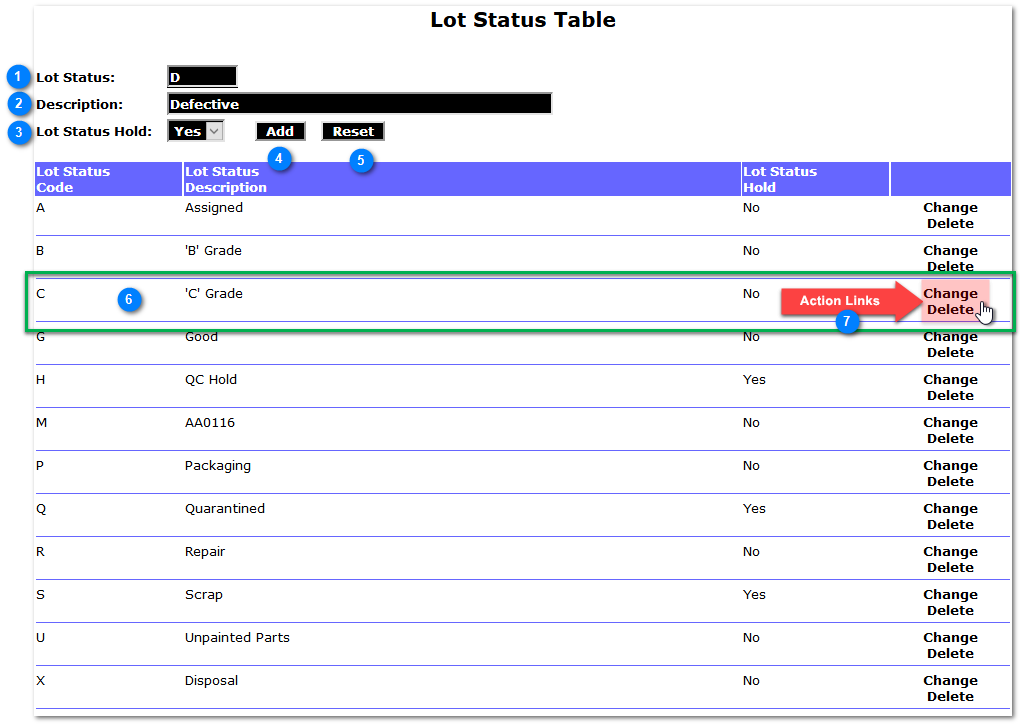 Lot Status Hold

This dropdown is used to designate if the Tagged inventory with this status is "On Hold" which makes it invisible to pick operations.
RFID Inventory

These hyper-links perform the following functions (click each one to jump to that section)
---
Copyright © 2023 Stratum Global, Inc.