View a Tag Mapping Association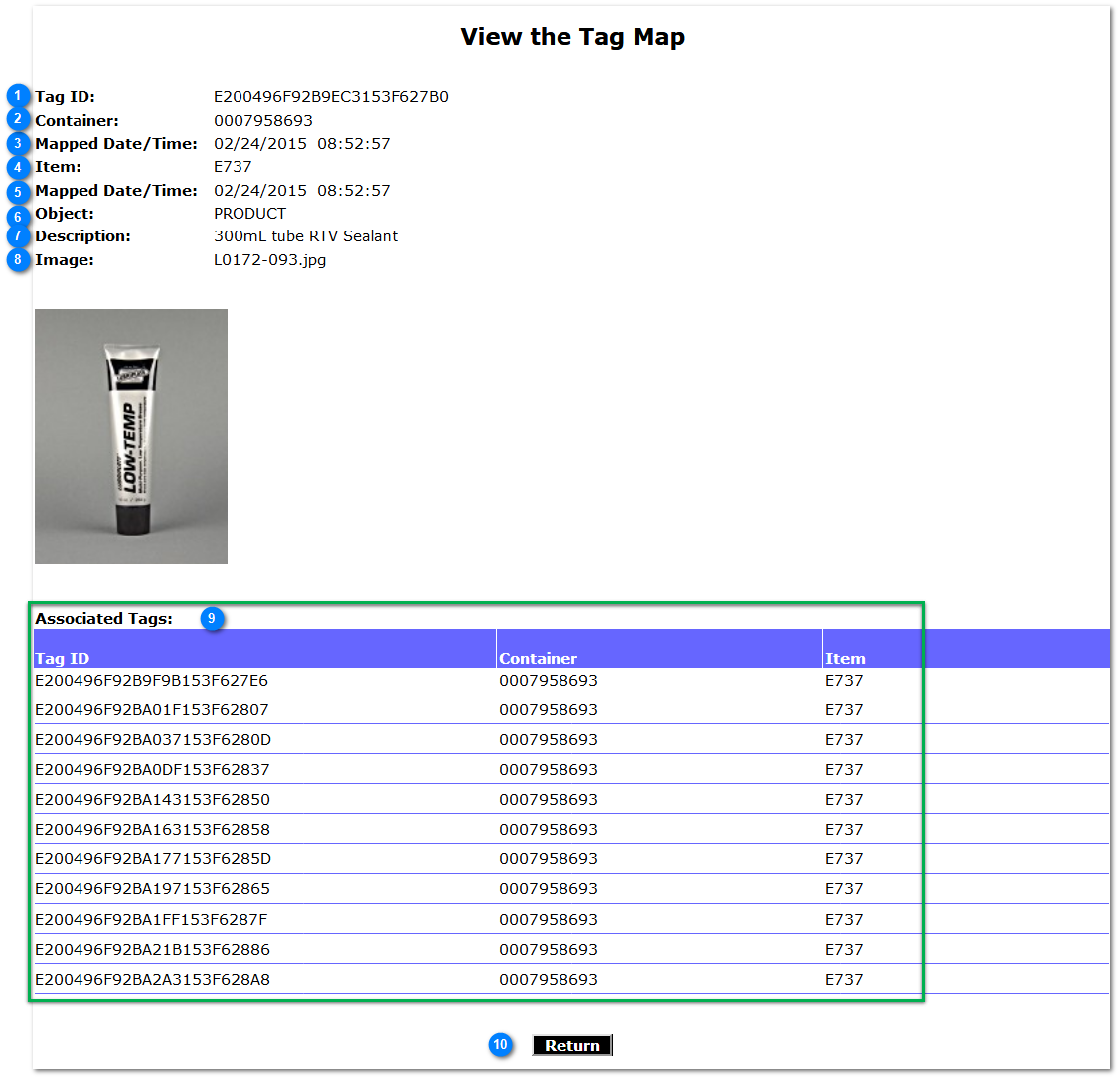 Container

The container number associated with this tag. This value is typically used to denote a degree of serialization for the given object (e.g. Serial #, Container #, etc.).
Object Type

The Object Identifier within the TagNet repository that is associated to this tag ID (based on the object type).
---
Copyright © 2023 Stratum Global, Inc.