View a Product Master
Listed below is a description/explanation of each attribute in the Product Master Detail page. When populating for Asset Tracking, the following relevant attributes are denoted in blue. There are many GTIN attributes not displayed but in the TagNet database, these can be viewed in the TagNet data dictionary PDF.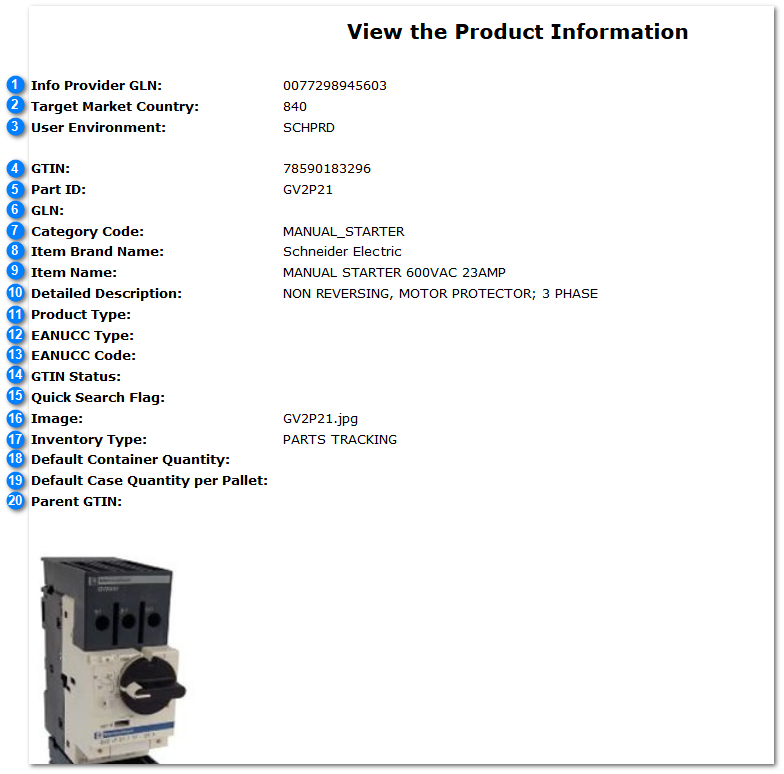 Copyright © 2023 Stratum Global, Inc.