Smart Reader Clients
The purpose of this function is to allow you to view all installed Smart Reader Clients, assign/remove SRC instances and inquire as to their operational status.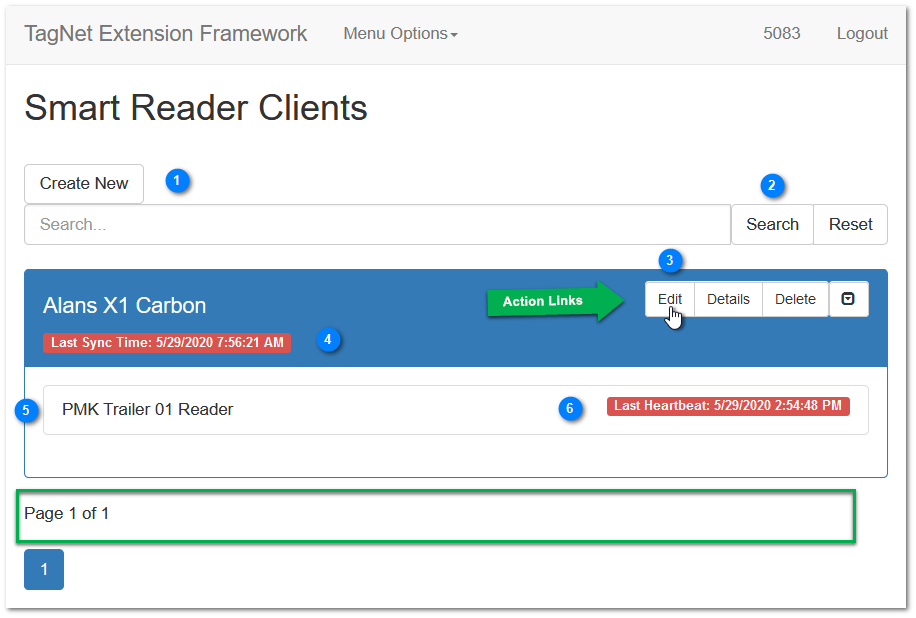 Create New

Enables creating a new SRC profile. Note that this profile is automatically created when the SRC is installed on the client (e.g. reader itself or managing NUC).
Action Links
Last Sync Time

The last time the SRC Agent reported to the server. Also indicates whether the SRC is disabled. 1 min interval. push all settings, if diff rerun. Service stops, no ping. red based is based on heartbeat threshold
Last Heartbeat

The last SRC Reader activity date reported to the server. See this section on Activity date is updated.
---
Copyright © 2023 Stratum Global, Inc.