TagNet User Access Maintenance
Access to TagNet is password-protected by user profiles setup in the TagNet User Access menu option. TagNet supports Role based authority whereas a 'Role Profile' can be setup and associated to a given group of users who will all inherit the same security and permissions. There are a number of security features associated with a user profile that controls various access rights and permissions as shown below: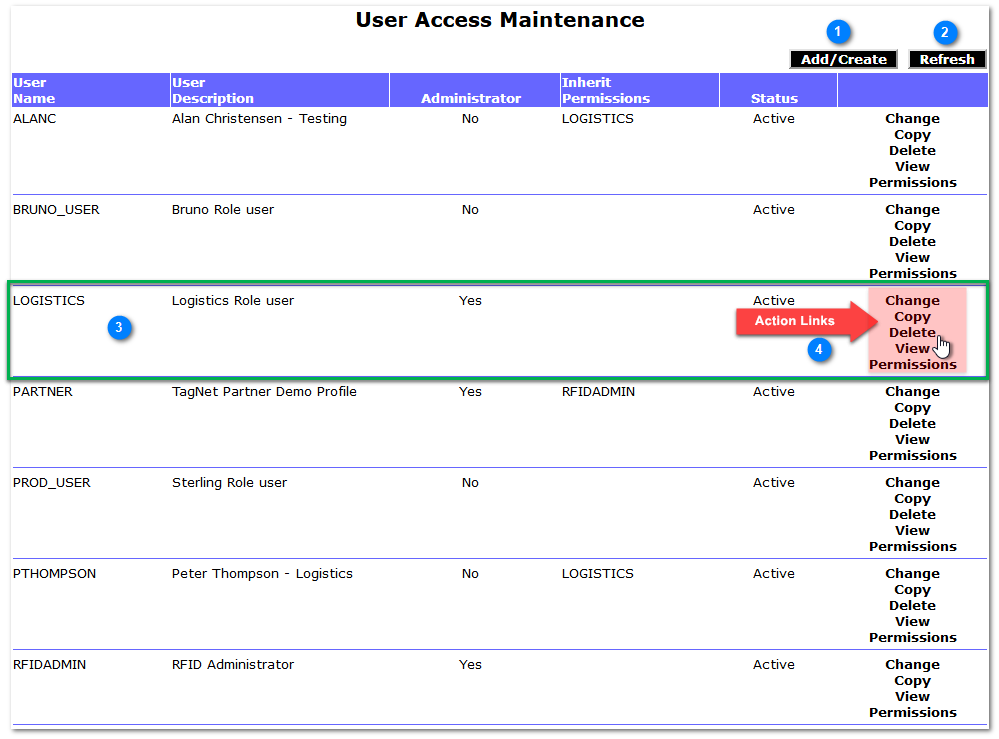 Action Links

These hyper-links perform the following functions (click each one to jump to that section)

| | |
| --- | --- |
| | Change properties for a User Profile |
| | Copy an existing User Profile as a quick way to create a similar profile |
| | Removes the User profile from the system |
| | Allows inquiry mode only on the User Profile |
| | Allows to specify permissions associated with User Profile |
---
Copyright © 2023 Stratum Global, Inc.