Change a User Profile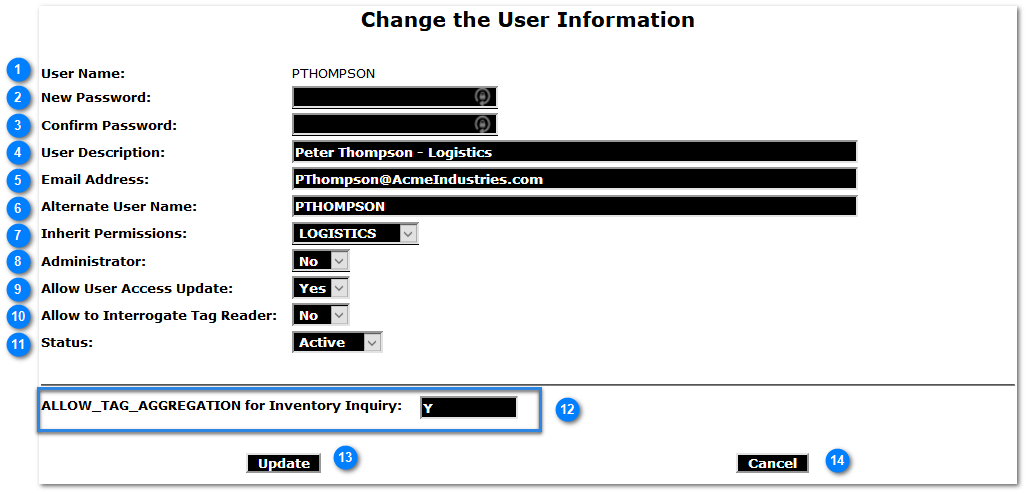 User Password

The password for this User (displayed as asterisks). Note: the password length & allowed characters are specified in System Settings
Alternate User Name

This refers to the user's network profile as defined in the Active Directory when using SSO (Single Sign On) support.
Inherit Permissions

Enables a dropdown of other Role profiles only (those that do not refer to another profile as you cannot have multi-tiered relationships)
Administrator

Dictates whether user has full access to the TagNet system. Note: if this is not enabled a given user cannot create or edit any object profile.
Allow User Access Update

Dictates as to whether user can update their own profile as opposed to view only
Allow to Interrogate Reader

Dictates as to whether that user profile can execute the 'Interrogate Reader' feature which tests communications and read/write capabilities to defined Physical readers.
---
Copyright © 2023 Stratum Global, Inc.