Change a Scheduled Task
The purpose of this maintenance function is to allow you to change the scheduling properties of a given Task.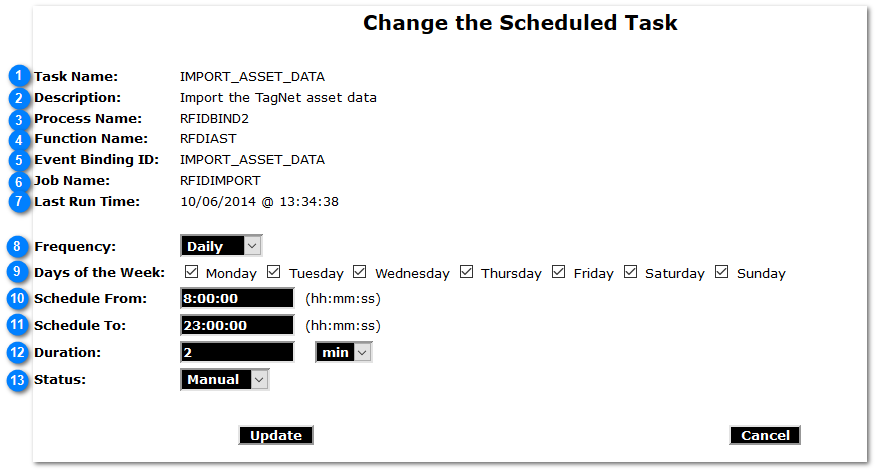 Process Name

The Internal Process name as defined by TagNet (not relevant to user and non changeable)
Function Name

The Internal Function name as defined by TagNet (non changeable - this is the Binding URI value)
Status

That Run status of the Task; Active (will initiate if the Event Monitor is started or by using the Run link), Inactive (is ignored by the Event Monitor and the Run link) or Manual (Event Monitor will ignore but can be started manually using the Run link).
---
Copyright © 2023 Stratum Global, Inc.