Copy a Tag Event Binding
The purpose of this function is to allow you to create a new Tag Event Binding association with the selected Reader location.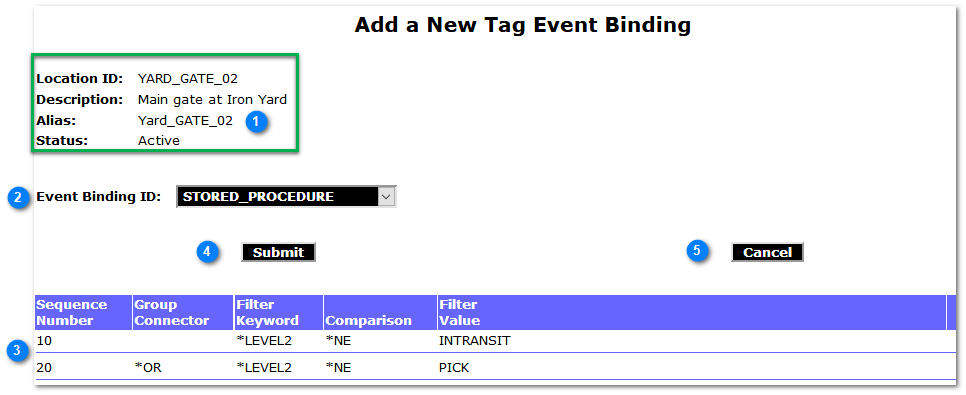 Event Binding ID

A dropdown of previously defined Event Bindings. A value must be selected.
Event Filter ID

The Boolean filter conditions that will be included in the copy action upon [Submit]
---
Copyright © 2023 Stratum Global, Inc.