Add a new Reader Schedule
The purpose of this function is to allow you to create a new schedule for the selected Reader location.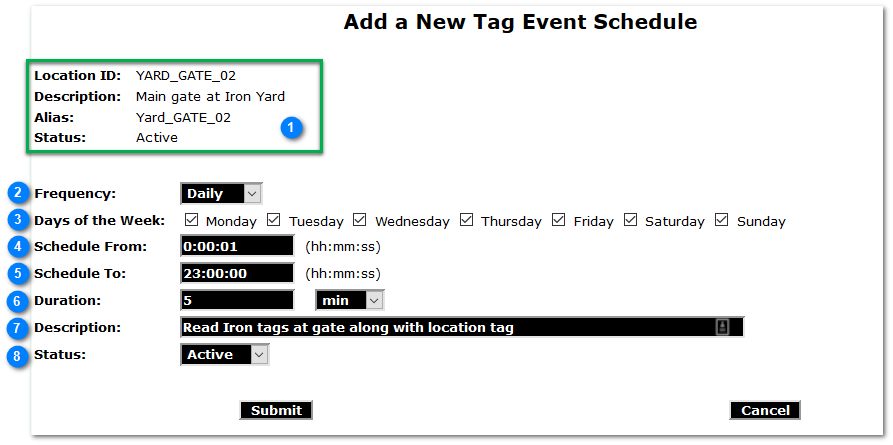 Frequency

The time period in which the Reader will be 'listening' for RFID events. This would be either daily or weekly
Duration

The time period interval that the Subscription Monitor stops the current schedule and starts another one. Any Async Binding as executed.
Status

The current status of the Schedule.

Active – will initiate if the Event Monitor is started or by using the Run link

Inactive – is ignored by the Event Monitor and the Run link

Manual - Event Monitor will ignore but can be started manually using the Run link.

Note: For SRC installations set the Status to 'Manual' as the SRC is controlling the reader and not the Server based Event Monitor.
---
Copyright © 2023 Stratum Global, Inc.