Employee Maintenance
When using RFID for access control or personnel association with read events, TagNet provides an employee master that can be used for any type of worker, contractor, guest, etc. Employee maintenance enables the definition of a person including their image, trade association and other attributes. These credentials are also used to Login to TagNet Mobile.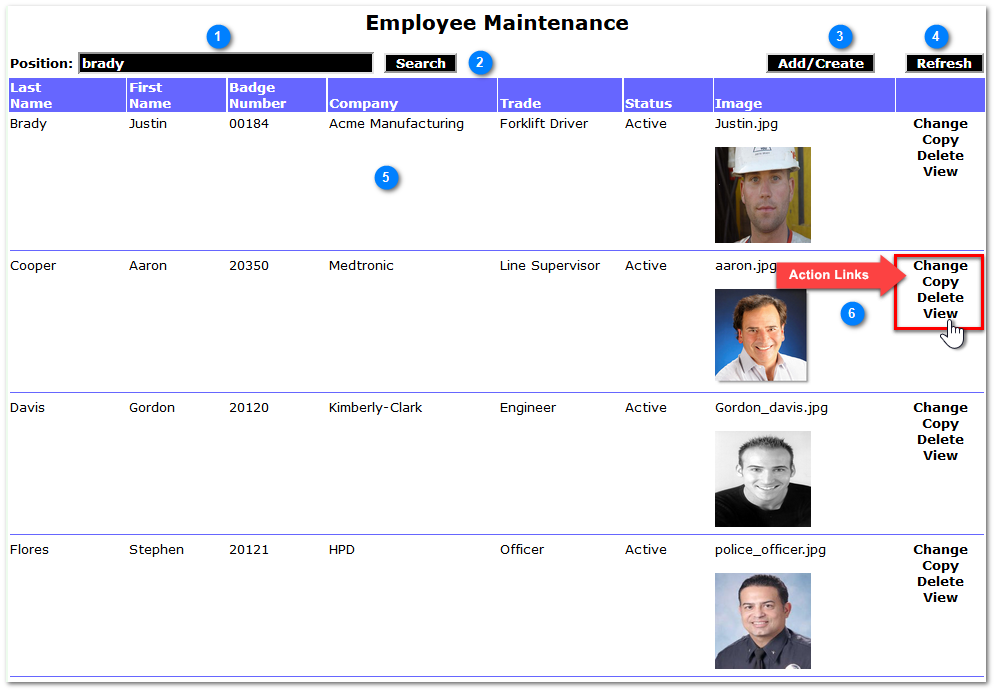 Position to

Enables a position-to feature using last name of Employee, enter the starting value then click the [Search] button
Search

Click this button to initiate a search based on the entered value. Note the [Enter] key will also accomplish the same thing.
Refresh

Clicking this button will refresh the page and reposition the list to the first alphabetical Employee ID
Action Links

These hyper-links perform the following functions (click each one to jump to that section)
---
Copyright © 2023 Stratum Global, Inc.