Add an Employee Profile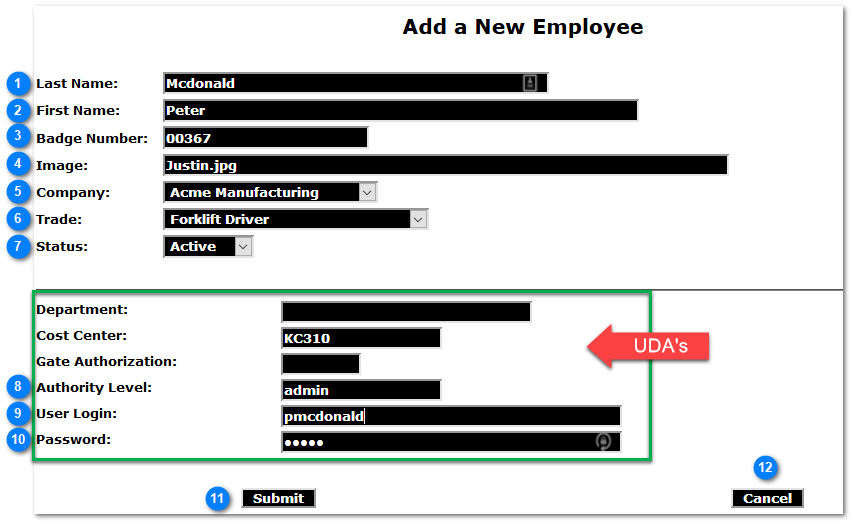 Badge Number

The internally assigned unique identifier currently issued to that individual such as an assigned Employee ID or Badge ID. This is used to identify an individual during the PEV Check-in /Check-out process, as well AssetTrack mobile applications.
Authority Level

This is a UDA required to run the AssetTrack mobile modules system. If value = 'admin' then user can access and change the properties of the AssetTrack module
---
Copyright © 2023 Stratum Global, Inc.