Event Viewer
The purpose of this function is to allow you to view Tag events in real-time for any binding that posts to an EF endpoint (e.g./ef/api/v2/imove) If using IMOVE rules each list entry can be expanded to show the tags current inventory location based on the last read event. When a read event first comes in the row will be shaded green as shown below in example, after a few seconds it will fade way so that only new events can be visually picked out.
** This Viewer can be accessed by the EF menu tree or directly from this URL [http://YourServer/EF/PortalEventViewer/PEV]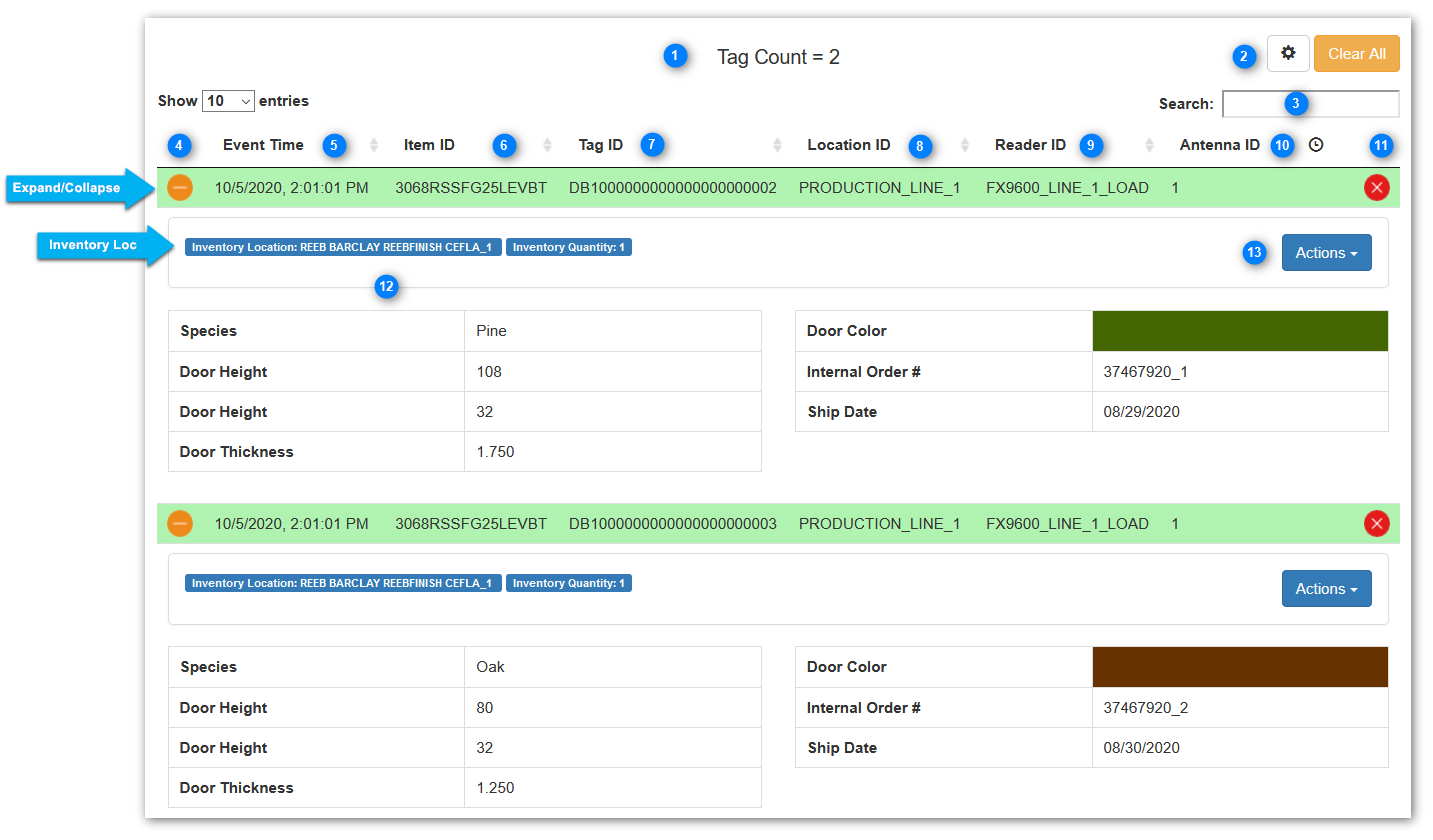 Expand/Collapse

The list entry can be expanded by clicking the '+' button or collapsed using the '--' button. Note: that the viewer will remember this setting as that same TagID gets refreshed from subsequent read events.
Actions

If the Actions feature is enabled, then shows those in the dropdown.
---
Copyright © 2023 Stratum Global, Inc.