Edit Smart Reader Core Instance
A Core instance references a physical reader within a given logical reader enabling the combination to be issued a unique name. This edit action enables changing/updating of a SRC Core Instance as described below: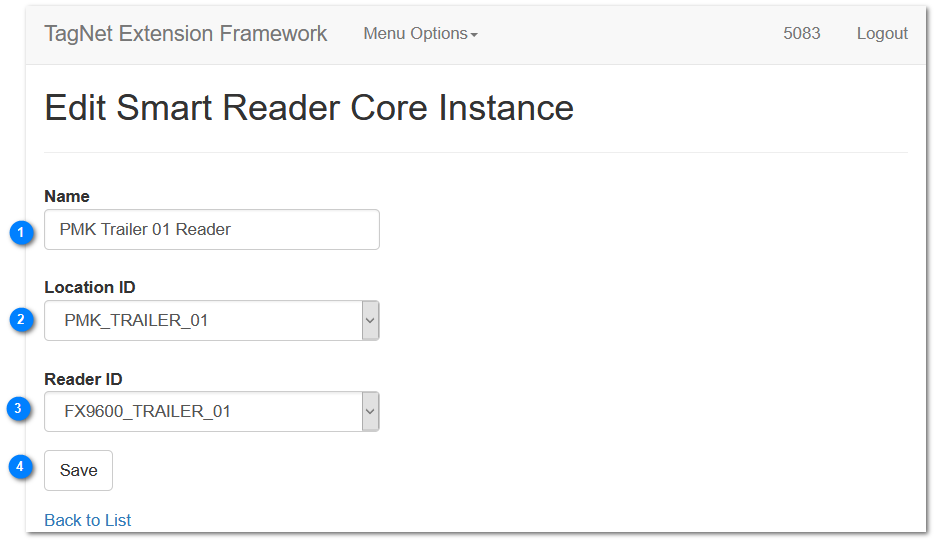 Instance Name

The SRC Instance name as defined by the administrator. Note: this should reflect the physical reader ID and not necessarily the location ID
---
Copyright © 2023 Stratum Global, Inc.