Configure a Physical Reader Profile
The purpose of this function is to set those physical reader properties that are specified in the physical Reader detail page. Note: This option is only available for readers that require a manual update of these parameters.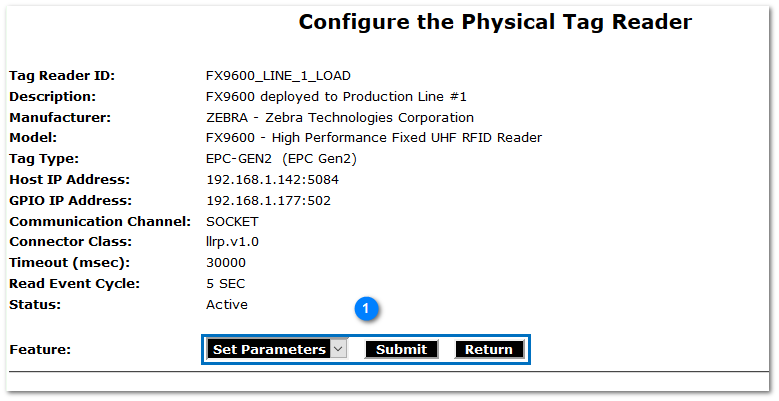 Set Parameters

There is only one selectable value which is [Set Parameters]. Select this then use the [Submit] button as described below. Note: this is only required when running the manual Interrogate feature. For non LLRP readers, reader configuration parameters are automatically passed when using reader schedules and using RCL script.
---
Copyright © 2023 Stratum Global, Inc.