Change an Asset Profile
This function enables changing attributes related to a selected asset.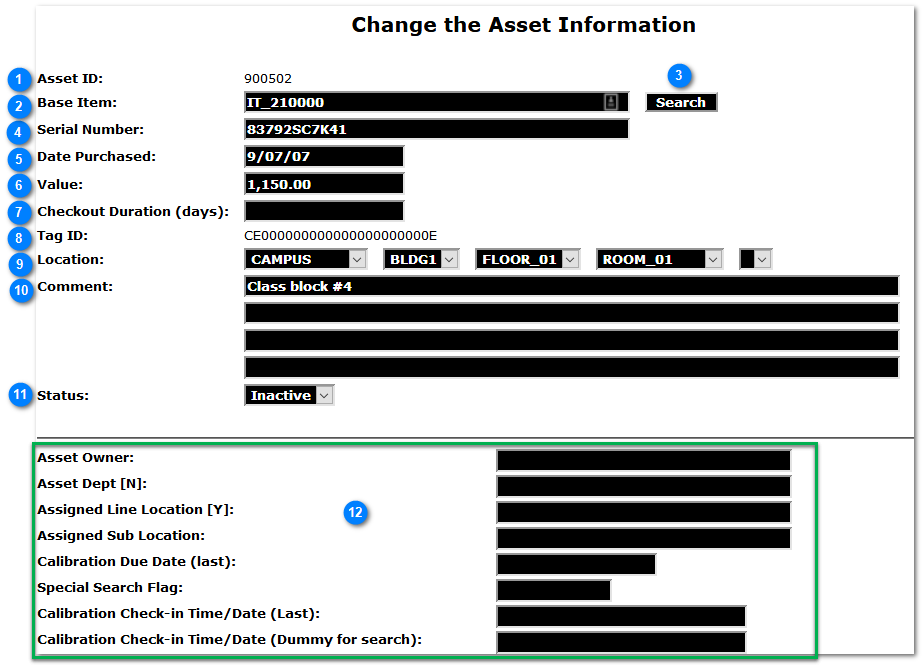 Checkout Duration

In Check-out scenarios, this is the allowable time (in days) he asset can be checked-out. This helps facilitate exception reporting to determine items that are past due.
Tag ID

The current TagID assigned to that asset. Note: this value is maintained automatically by the AssetTrack Mapping feature and should not be changed manually except by an administrator under very special circumstances.
Location

If enabled in Asset Master Settings, these Dropdowns will allow changing the Inventory location of the selected Asset.
[Update] Button - this updates any changes made to input fields
[Cancel] Button – ignores any field changes and returns to previous page
---
Copyright © 2023 Stratum Global, Inc.