View an Asset Profile
This function enables viewing a selected asset.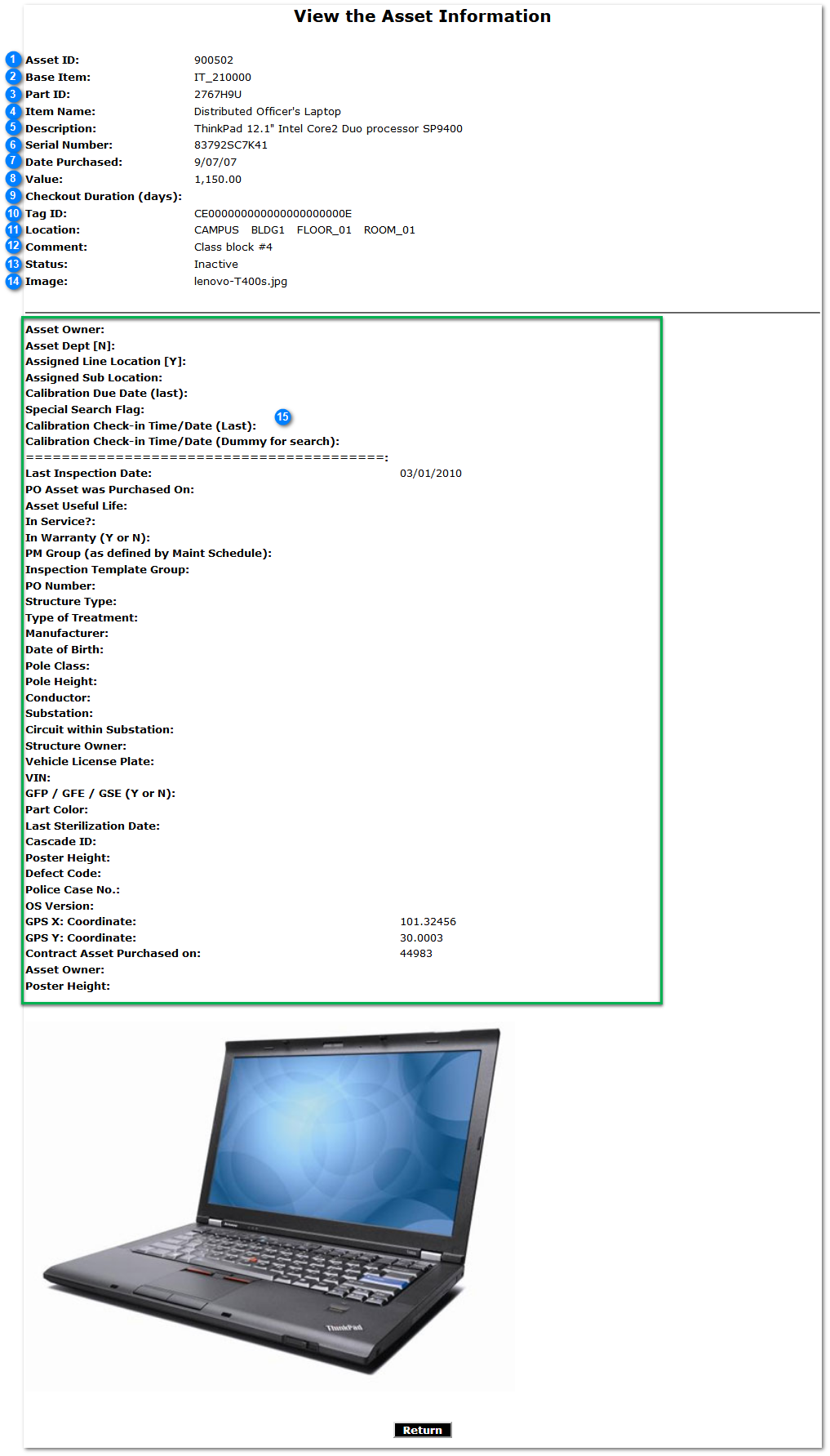 Base Item

The base item that this asset is linked to (see Product Master)
Checkout Duration

In Check-out scenarios, this is the allowable time (in days) the asset can be checked-out. This helps facilitate exception reporting to determine items that are past due.
Tag ID

The current TagID assigned to that asset. Note: this value is maintained automatically by the AssetTrack Mapping feature and should not be changed manually except by an administrator under very special circumstances.
---
Copyright © 2023 Stratum Global, Inc.