Read Point Location Maintenance
The purpose of this function is to maintain associations between physical readers/antennas and the inventory locations they represent. These associations are primarily for RFID enabled storage cabinets executed in the RFDFULL Binding for Physical Inventory. When new inventory is placed in a given cabinet, it is moved to the location specified for that reader. This can be either at the reader or reader/antenna level if isolation can be achieved between shelfs.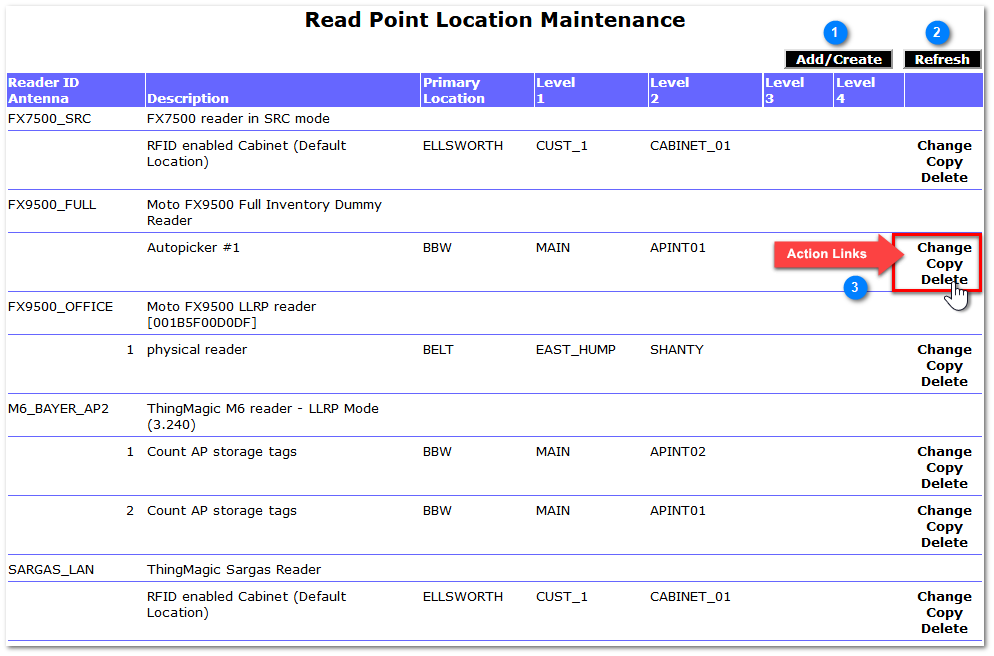 Action Links

These hyper-links perform the following functions (click each one to jump to that section)
---
Copyright © 2023 Stratum Global, Inc.