Delete Script Line Sequence
These are instructions that configure the reader based on the TagNet physical Reader Profile and initiate communications to the GPIO system. These instruct TagNet when to trigger a read cycle based upon what input sensor (if any) and what light condition(s) to indicate that the schedule is running (if any).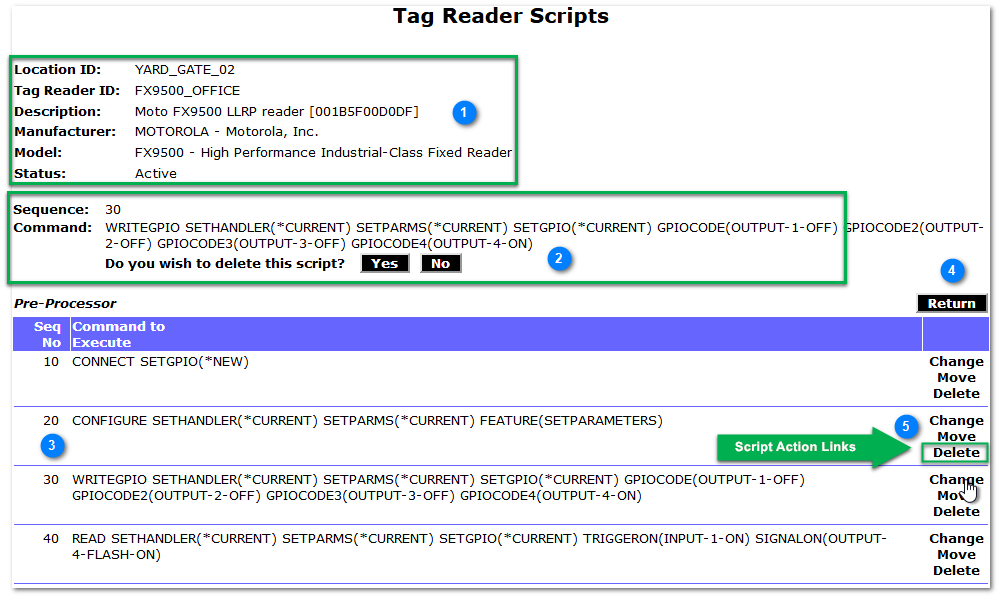 Script Command Line Prompt

This is displayed when the Delete link is selected for a given script line sequence. Select either [Yes] to delete or [No] to return
Script Action Links

These hyperlinks perform the following functions for each Boolean statement in the list
---
Copyright © 2023 Stratum Global, Inc.