Post-Processor Scripts
These are instructions that tell the GPIO what output port to activate or deactivate based on the Binding business logic condition such as no tag read (if any). This can be a signal light; a PLC, a magnetic lock or just about any external device that can receive a signal and act upon it.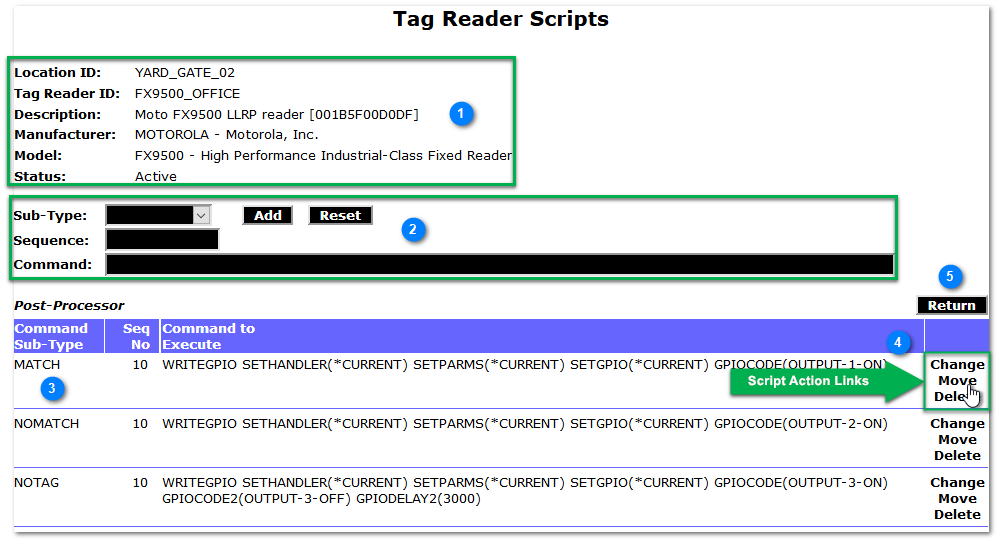 Script Command Line Input

This is populated when the Change or or Move links are selected for a given script line sequence
Script Action Links

These hyperlinks perform the following functions for each Script line sequence
---
Copyright © 2023 Stratum Global, Inc.