Add RCL Script from Template - Post Processor
When there is no script present (as with a new Schedule), selecting a high level (5GL) template will generate the appropriate base RCL script statements that can be modified to suit. If the user is experienced, the can add the script directives manually with each statement.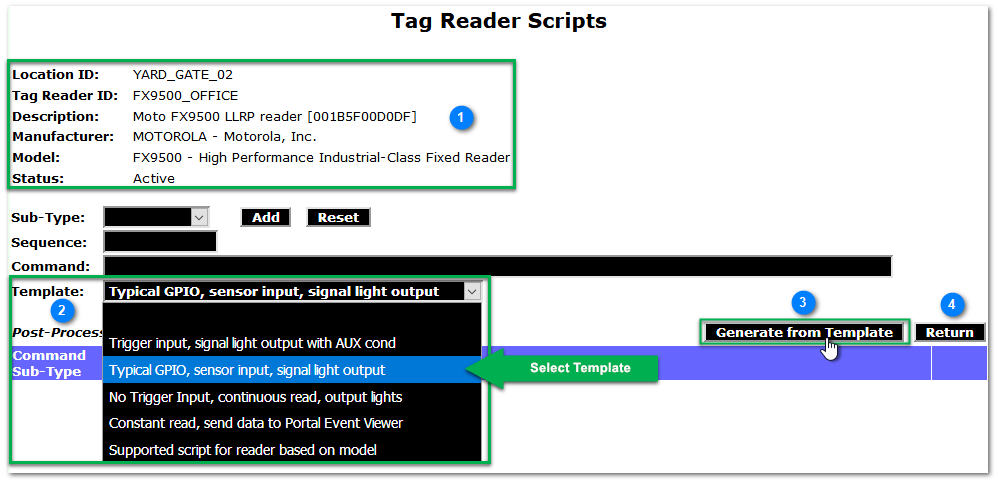 Generate from Template

Clicking this button will generate all the detail Scripts based on the Use Case Template selected above. An example of that script can be found here. From this point forward the script can be modified to suit.
---
Copyright © 2023 Stratum Global, Inc.