Inventory Inquiry - Lot Inventory Example
This example shows RFID location inventory with Lot # and Lot Status association. This association is done during the Tag Commissioning phase but can be changed via the AssetTrack module on Handheld, the PEV module (Grading feature), or via the Item Location Maintenance function. The Lot Status codes are setup in the Lot Status Table function.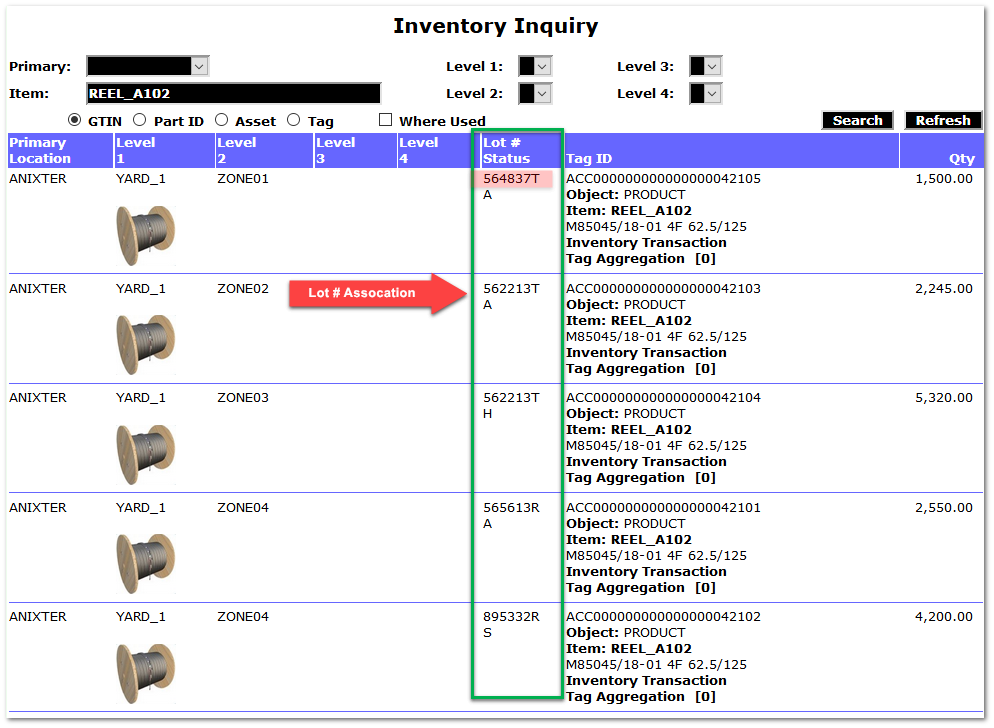 ---
Copyright © 2023 Stratum Global, Inc.