Inventory level Relationships
The Inventory Level Relationship screen allows the user to view the relationship between defined locations as well as create new relationships on the fly using the location levels defined in the Object maintenance Location Setup. Note that this is here for ad-hoc maintenance only, you should be using the 'build' feature of Location Setup to automate the creation of level relationships as much as possible.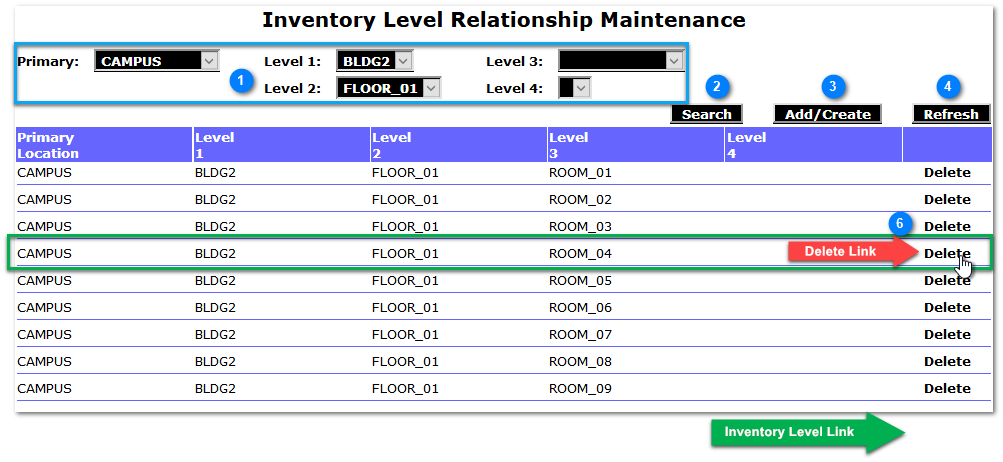 Primary Location and Levels

The initial screen shows a listing of the primary locations defined in the Location Setup and offers a dropdown list to choose one. Once a primary location is chosen, dropdowns for the Location Levels defined for that Primary Location are displayed as shown above.
Add/Create

Enables creating of new Level Relationship. Click the [Add/Create] button after selecting Location Level combination from the Dropdowns as shown above. Note that if the combination does not exist it will not be displayed in the list and thus it can be created. Refer to the Add/Create Topic
Action Links

These hyper-links perform the following functions (click each one to jump to that section)

| | |
| --- | --- |
| | Removes the Level Relationship from the system |
---
Copyright © 2023 Stratum Global, Inc.