Add an Asset Profile
This function enables adding a new Asset to TagNet.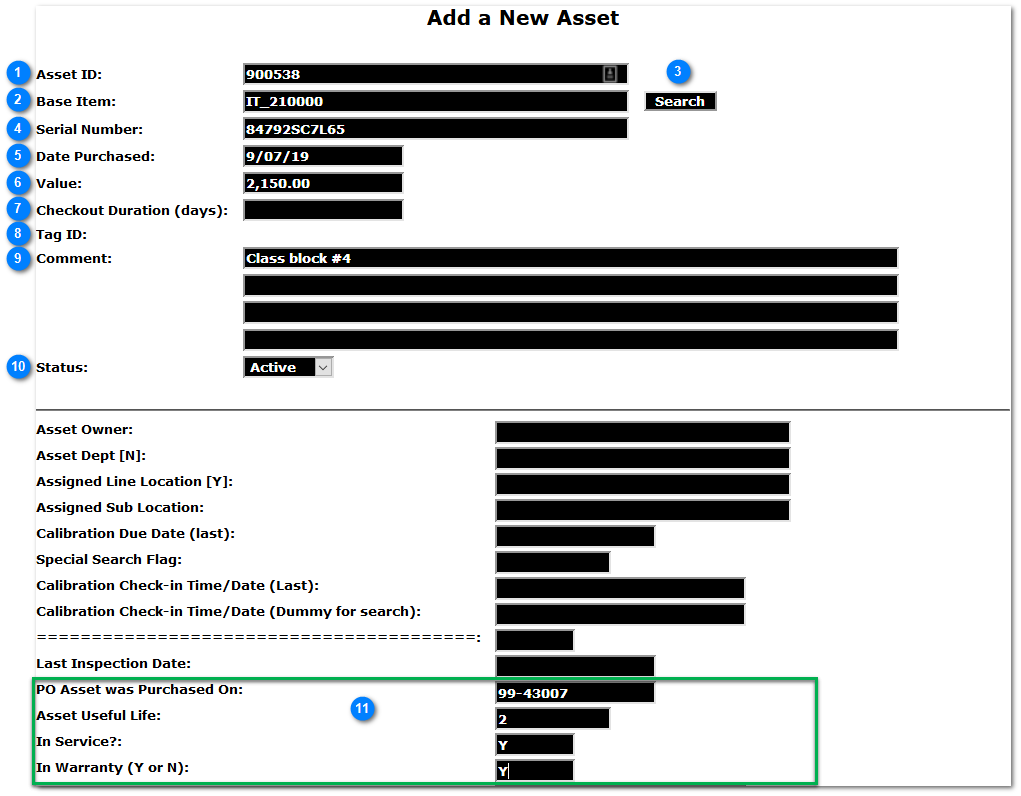 Asset ID

The unique Asset number assigned by the end user. Note: if Auto generate is enabled (see Asset Settings), this input field will be disabled
Base Item

The base item that this asset is linked to (see Product Master)
Checkout Duration

In Check-out scenarios, this is the allowable time t(in days) he asset can be checked-out. This helps facilitate exception reporting to determine items that are past due.
Tag ID

The current TagID assigned to that asset. Note: this value will always be blank on an add as the Asset tag has yet to be commissioned.
[Update] Button - this updates any changes made to input fields
[Cancel] Button – ignores any field changes and returns to previous page
---
Copyright © 2023 Stratum Global, Inc.