Smart Reader Client Details
The purpose of this function is to allow you to view the complete SRC profile and its corresponding activity. There are (3) sections as detailed below: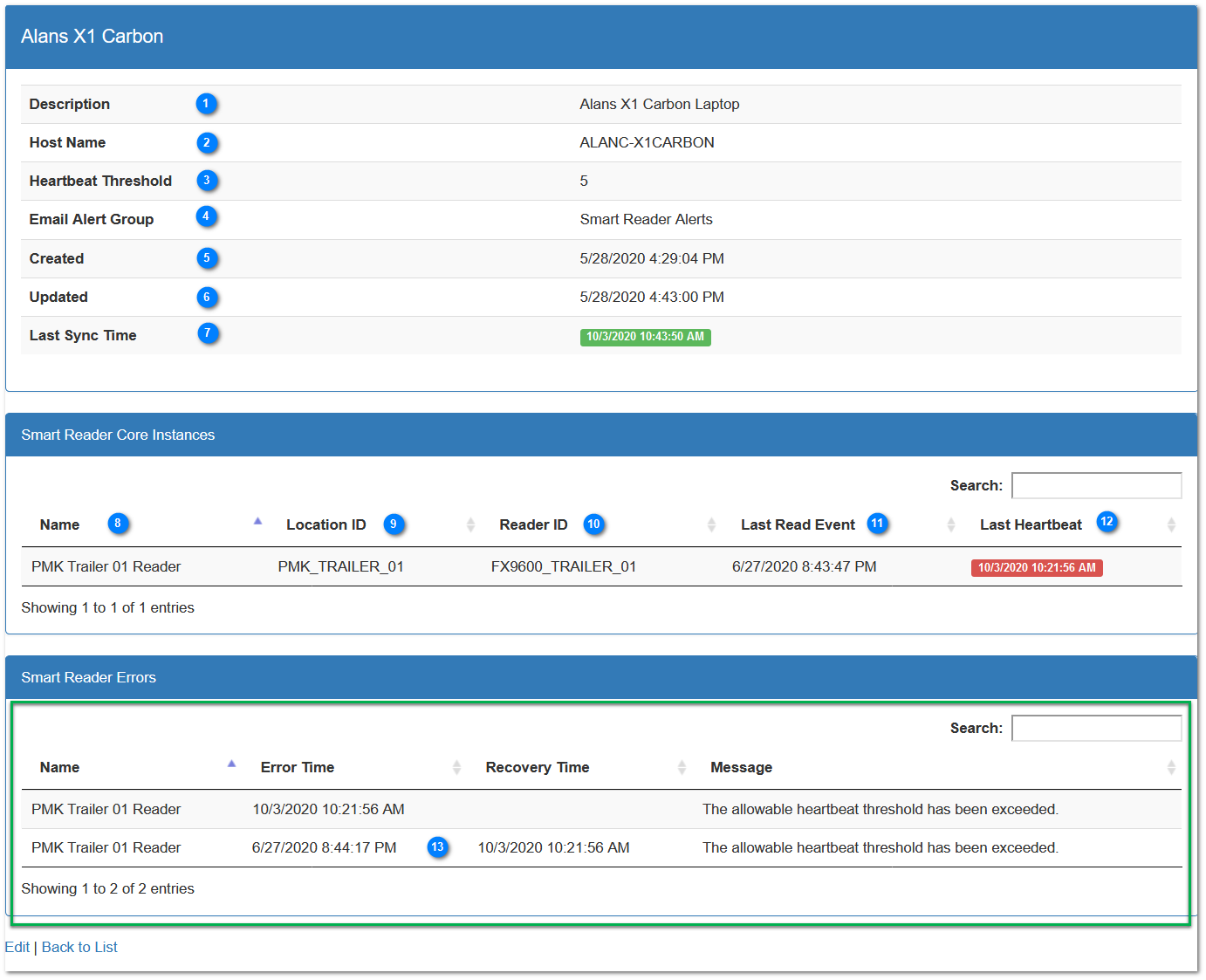 Last Sync Time

The last time the SRC Agent reported in to the server. Also indicates whether the SRC is disabled.
Last Heartbeat

The last SRC Reader activity date reported to the server. See this section on Activity date is updated
---
Copyright © 2023 Stratum Global, Inc.