Inventory Move Action
This below shows the dialogue box when the Inventory Move action is selected (when enabled in the Event Viewer). This feature enables moving inventory scanned at a read point and then user specifying what location to move that Tag. This transaction can be sent to the Outbound Transaction Queue for furtherance to an external system (e.g. SAP).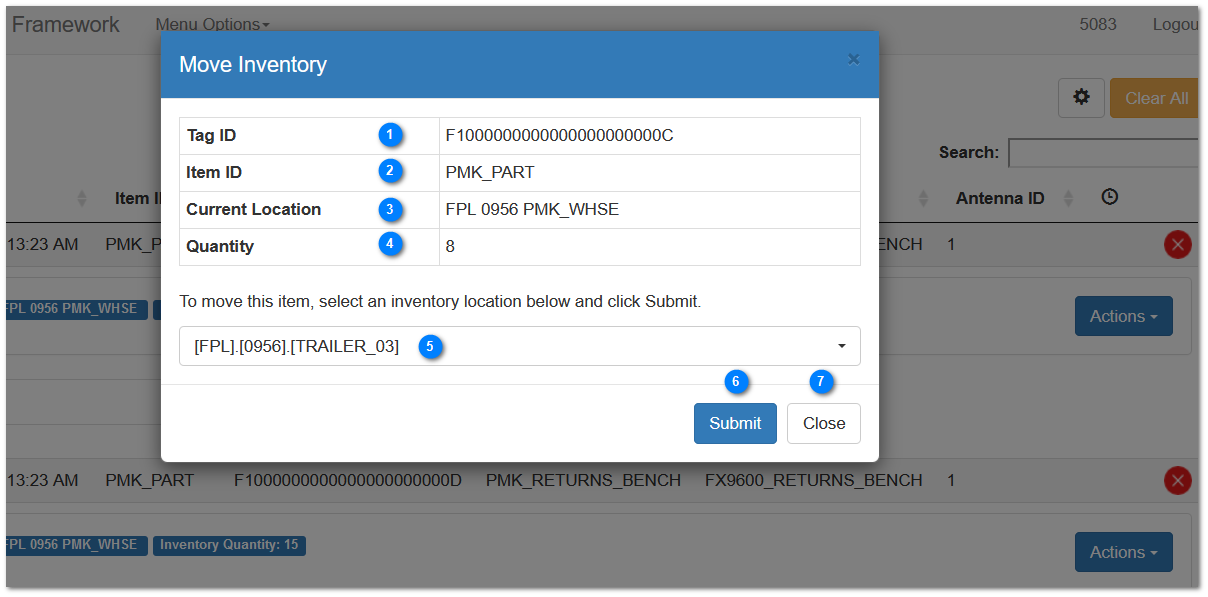 ---
Copyright © 2023 Stratum Global, Inc.