Tag Event Activity (IP Camera example)
The illustration below shows when image capture feature is enabled and the viewable results.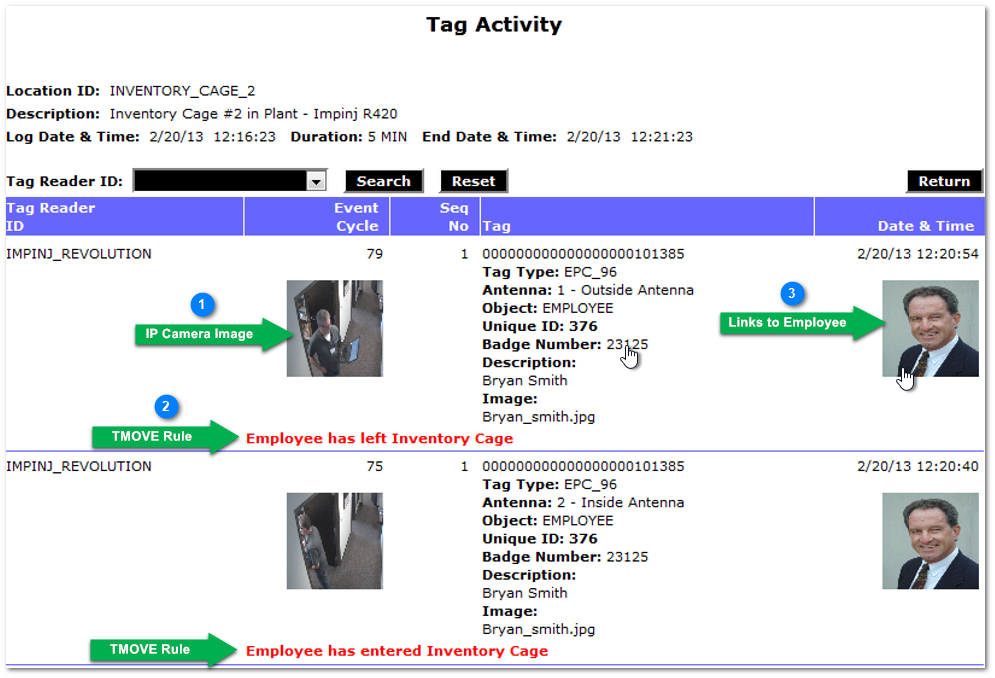 Image Thumbnail

If image capture is configured for the physical reader, the picture taken during that tag event will be displayed here. Clicking on the thumbnail will enlarge it.
TMOVE Rule

The TMOVE (Tag Movement) rule as configured. This does not change inventory in any way but just a records a meanifgul descriptor to the nature of the movement (e.g. asset has left room, arrived, checked-out etc.)
Employee Thumbnail

The image associated with the TagNet Employee Profile. This is a hotspot and can be clicked to navigate to the Employee details page.
---
Copyright © 2023 Stratum Global, Inc.